Yaffa





In close collaboration with its commissioners, the mediterranean restaurant Yaffa was transformed from a concrete basement into a warm, inviting and relaxed eatery. Working within the frame of a historically protected space, we sought to create a characteristic and tactile space with depth and variety of tactile materiality.
The interior elements provide a fresh take on traditional materials such as custom mixed terrazzo, traditional Harrogate tiling, sandblasted marble, and Douglas Fir. Fitting along with this twist on the tradition, bespoke opal glass globes in varying sizes dot the ceiling, and custom design stainless steel sconces contrast to vintage glass compose the wall lighting.




The restaurant's centerpiece is the bar counter. The Bar Design was created from watercolor sketches to hand mixed pigments individually cast microcement to form a artful surface design.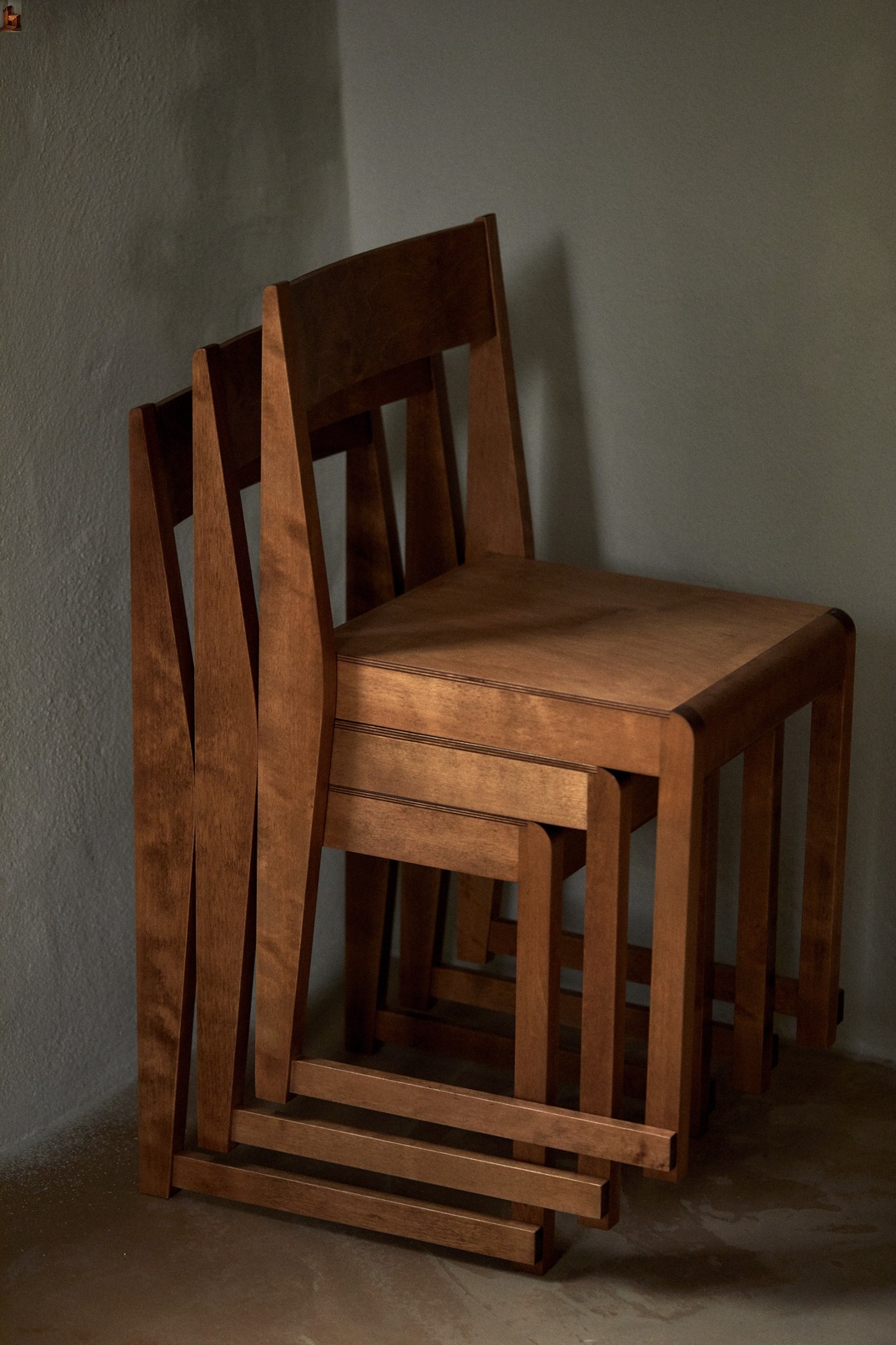 A mix of seating was designed and sourced for this project - the chairs above are stained a warm brown for a vintage feel. The Chair 01 produced by Frama was added to the Permenent collection as a best selling finish.


Built-in furniture and vintage pieces have been crafted and allocated to the space. Noted by a use of contrasts, it is to be observed in the entirety of the elongated restaurant space. A combination of different types of seating allows for the division of spaces within the irregular plan which allows for large parties, individual guests, and more intimate dinners.





Custom fir benches with cognac leather cushion inset, vintage wall sconce.




Rounded backrests in Sørensen Dune eco leather, allowing for patina a graceful ageing.



Harrogate tiles line the main dining rooms, custom freestanding shelving separates the space, and provides coverage for waiter stations. An optional rattan door closes entryways.

Casted terrazzo sink with yellow and green stones within a mahogany panelled restroom. One basin sink and a custom bathroom cabinet was made especially for the space.



All photos by Serigio Lopez
Project was completed for Frama Interior Architecture
Custom globe lighting by Studio 0405