The Slow

Located in Mar Mikhael, this concept store is situated in a district filled with restaurants and cafés located in Beirut, Lebanon. The Slow hosts visitors who desire to spend time in a space by eating, shopping or working by oneself or with company. The store realises the life-long dream of commissioner Sari Kassouf, an architect with a repertoire dominated by residential projects, now turned concepteur.


The project was executed with the aims of creating a calm atmosphere zoned for various activities from socialising for a quick coffee to a longer stay hang out. The architecture of the space is characterised by open spaces pronounced by grids of interesting textures in a muted color palette.
By preserving the structural system which is apparent in the drop beams in the ceiling, architectural edits to the space honor the original structure while still indicating the new room divisions. This created an open space acceptant of natural light.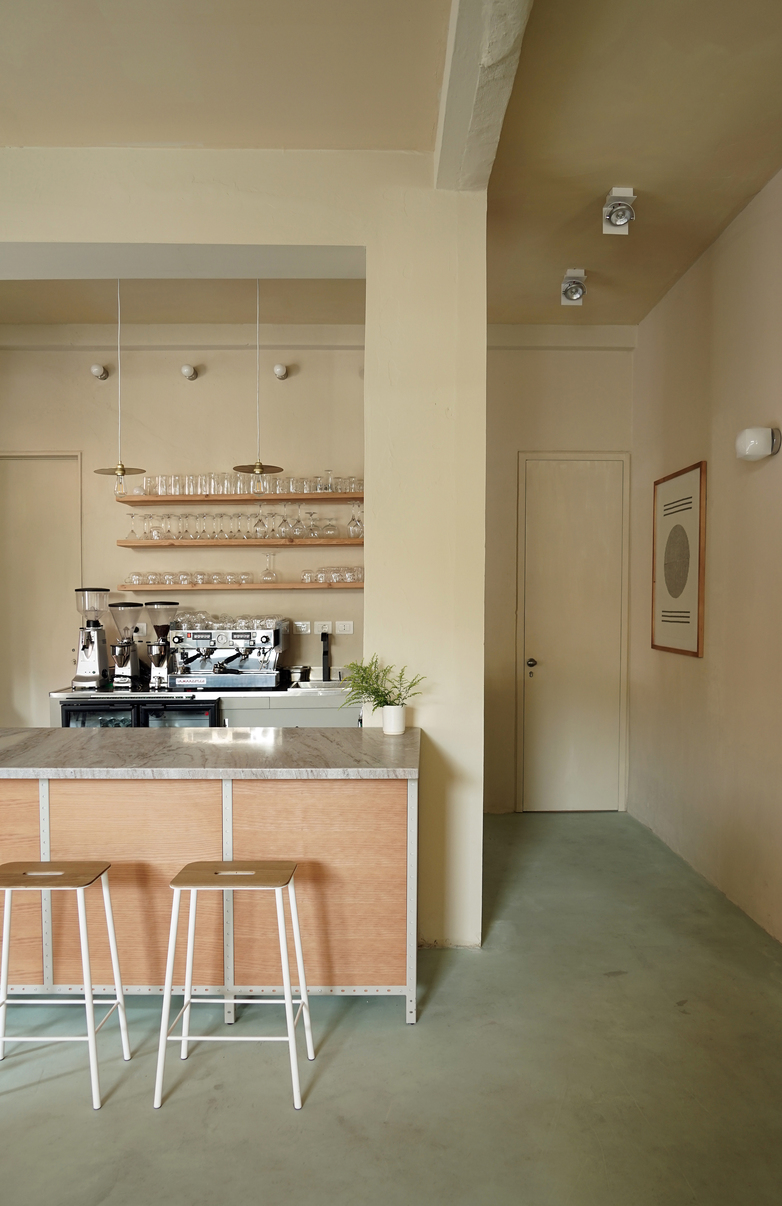 The space was then customised with built-in furniture to achieve a permanency to the space and a sense of inherit hospitality to its visitors. By levelling the space, an experience of movement from room to room is created without any visible walls to distinguish significant areas. Hence, the singular space is spatially experienced as several.




All photos by One Over Studio
Project was completed for Frama Interior Architecture
Design Assistants on project: Roger Hubert & Lewis Graham