Thoughts, philosophy, & history

My name is Cassandra Bradfield. I am a cross disciplinary designer, currently working and living in Copenhagen, Denmark.
Context is the most influential part of my process. A space can be transformed so many ways, but the spaces we remember catch a certain feeling that is only created by centring people within the design. The coalescence of materials and finish details coming together at varying scales is where the poetry of design shines. This tactility and detailing of form is a continuous logic, no madder the scale.
The thread between the disciplines of architecture, interior architecture and product design is a continuous mindset, where the scale is the predominant distinguishing factor within my approach. In that sense, products are often designed
specific to the articulation of a space. Chairs, tables and even ceramic all intact in and of themselves micro-architectural schemes.
I met and started working with Frama in 2014, so it has been a long and beautiful journey, wherein the majority of my work has come to life. I like most to have space to question and evolve on all aspects and scales of design. The sense of being mindful of the holistic experience of design has been a continuing thread throughout my career.
Open for freelance inquiries and product collaborations.
︎ instagram
& visual journal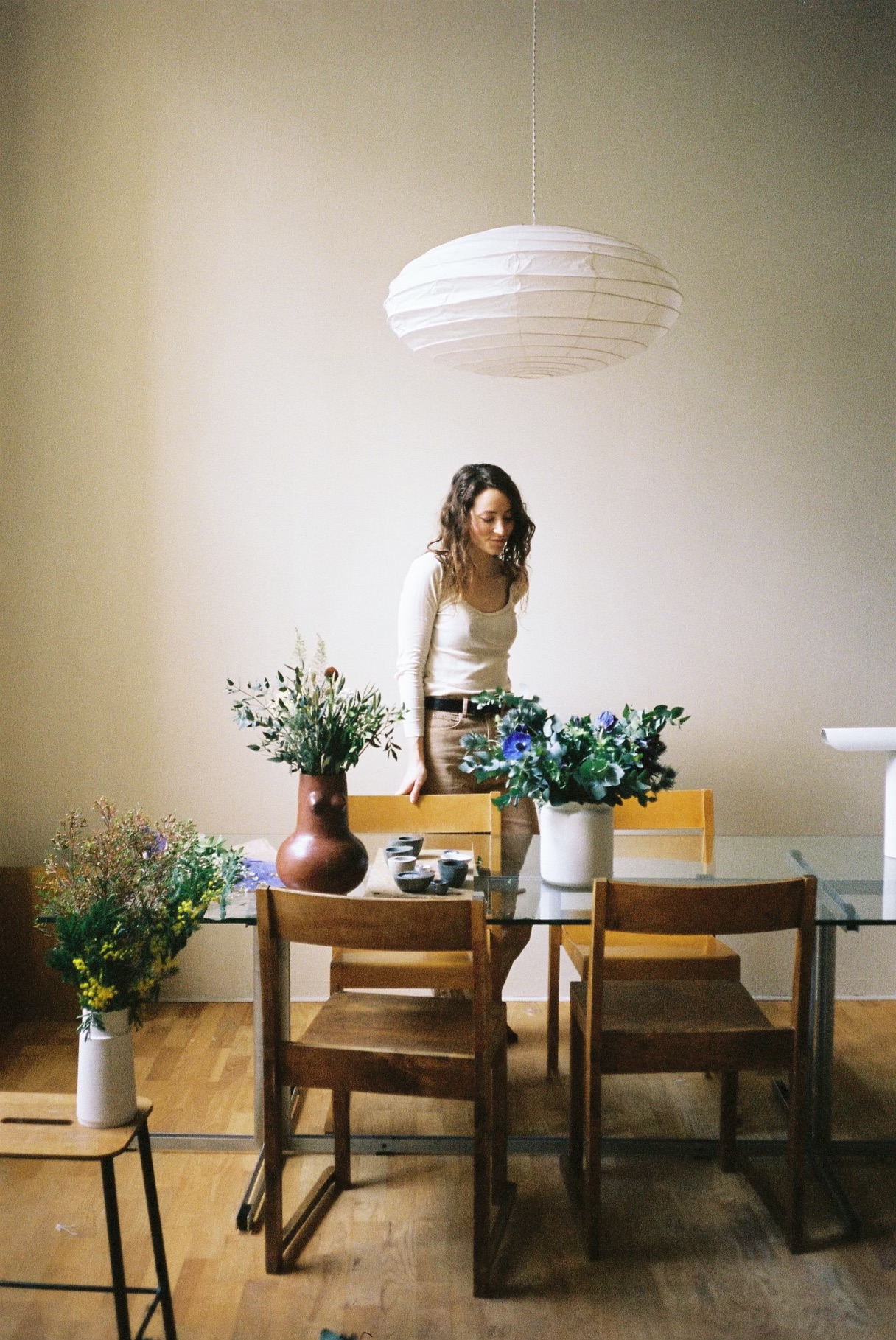 Photo by Johanne Aure at my home in Østerbro.